My first word was "cat", but I'm pretty sure that's only because my family didn't have a dog at the time. As a little girl, I never dreamed of getting married and having babies, I fantasized about having a monkey and a koala bear. I didn't have imaginary friends, I had imaginary pets. When I was 6, my pet crayfish "Charlie" died, and I cried for 3 weeks – my first experience with the devastating grief of pet loss.
It probably didn't surprise anyone but me when I grew up to become a Veterinary Technician. For years, every orphaned or injured bird, mouse, snake, and squirrel in the neighbourhood seemed to know to show up in our yard for help. I spent over 25 years working in Veterinary Clinics and animal shelters, and you can bet I brought my fair share of "work" home with me.
My extensive experience in the animal care field makes me uniquely qualified to work with animals who may be timid, reactive, or who have special needs. Your pet's safety and comfort are my greatest concern. I am committed to using positive reinforcement along with a healthy dose of patience in order to create images that showcase your pet's personality, and capture every beloved detail. The families I work with are frequently amazed and delighted by the beautiful pet portraits I am able to create by applying a little patience and understanding of animal behaviour.
I'm also an award winning Landscape and Wildlife Photographer, you can check out my nature work here.
It is extremely important to me that I continue to challenge myself and strive to improve my art. To that end, I am an accredited member of Professional Photographers of Canada, and I regularly compete in regional and national image competitions.
Awards:
• 2018 Photographic Artist of the Year - PPOC Atlantic Region
• 2018 Best Pictorial/Floral image - PPOC Atlantic Region
• 2018 Best Fine Art image - PPOC Atlantic Region
• 2018 Bruce Berry Award for Best Overall Print - PPOC Atlantic Region
• 2018 Judge's Choice Awards x 2 - PPOC Atlantic Region
• 2017 Best Pictorial/Floral image - PPOC National
• 2017 Judge's Choice Award - PPOC National
• 2017 Judge's Choice Award - PPOC Ontario
• 2016 Tibor Horvath Award of Excellence - PPOC Ontario
In addition, my work has been published in books, calendars, and magazines and has been displayed in galleries, including the prestigious McMichael Canadian Art Collection. I also write photography articles for websites and blogs, and was a regular contributor to the popular Improve Photography website. I'm a founding member of the Photographer's Co-operative, a fantastic resource for new and emerging photographers. Proudly serving on the Board of Directors for Professional Photographers Atlantic Region since 2018.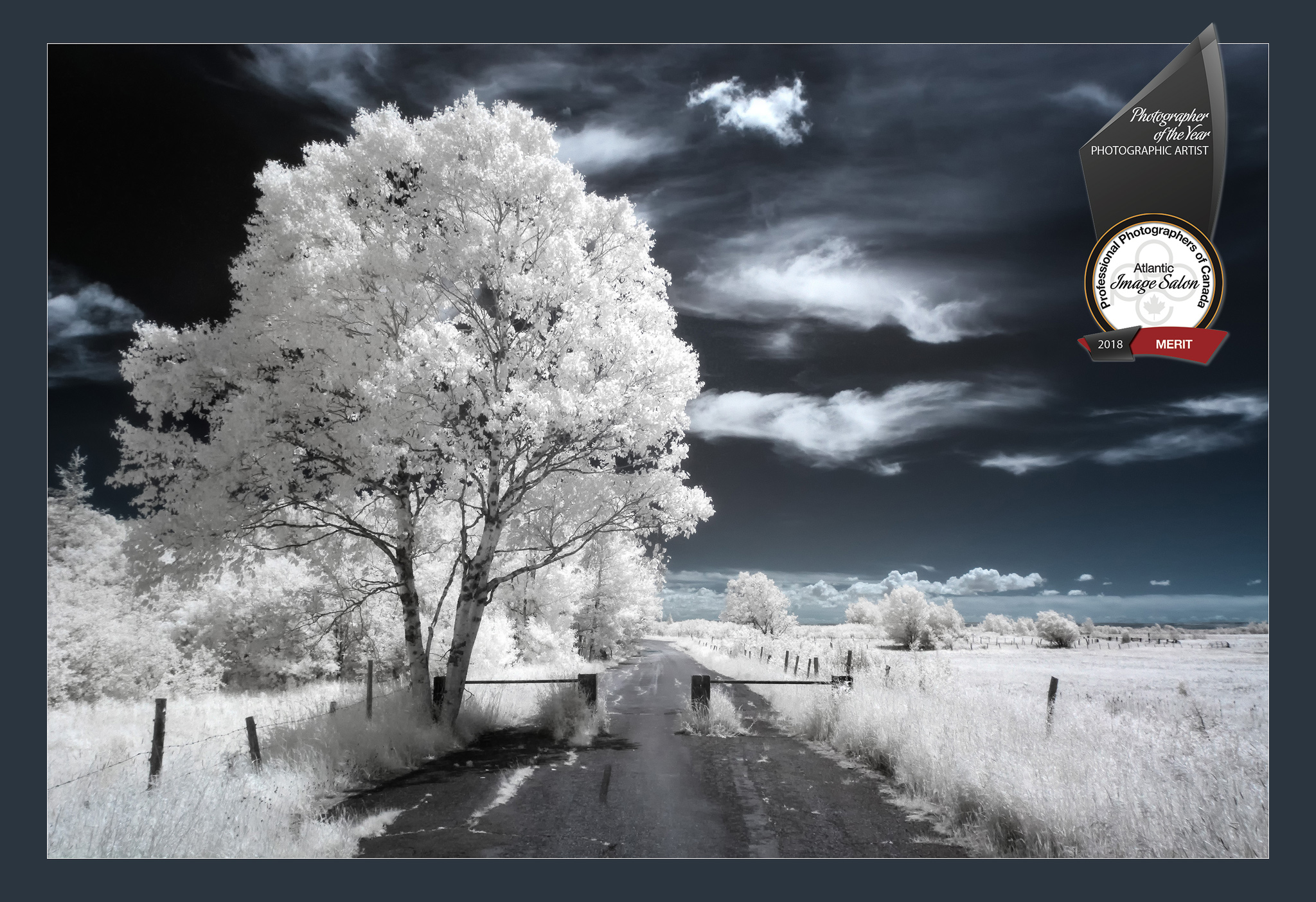 I am so proud to announce my professional accreditation.
Accreditation is the first elevation above the general membership level, and is achieved by submitting samples of the applicant's photography to a PPOC Board of Review for Accreditation. Accreditation demonstrates that the photographer is capable of delivering above average quality photography in a chosen category.
Accreditations:
Pictorial/Scenic 2015
Canine Portraiture 2017
Ornithology/Bird Photography 2018
Animal Portraits 2018
Feline Portraiture 2019
Wildlife 2019